HEY! I made it finally. First, emails to authors will be going out today and all of you should hear from them by this weekend. It has been crazy with Les' bday and getting ready for Romcon and AAD.
So, onto Whatcha Reading Wednesday. Every Wednesday I am going to post what I am reading here. Then, you all come on over and post what you are reading. I will draw a name Friday morning for a 10 dollar GC to your choice of Amazon, B and N, Samhain, Siren. ARe or Fictionwise.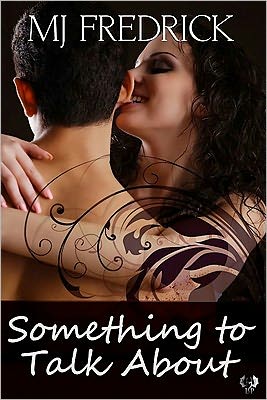 What am I reading? I just finished up an old favorite, The Wedding by Julie Garwood.
Now, though I am reading MJ Fredrick's Something to Talk About. Well, I am going to start it tonight.
So, tell me what you're reading. Doesn't have to be romance, just what is on your bedside table, on your Nook or Kindle. Everyone will get their name in the hat for the GC!